If 2019 is the year you want to be living in your brand new RTM home, it is time to start planning! One of the first steps of the process is to determine the size of the home and the layout that will work best for your family and budget. It is never too early to start, but it can easily be too late when you start putting the various pieces of the process together. Start design early and check out these new inspirations from recent B&B Home's projects!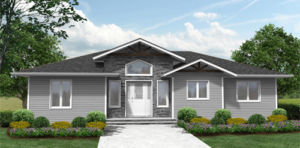 The Chesapeake utilizes 1640 sq ft of functional living space that includes three bedrooms. With an open concept design and a high vaulted ceiling in the front entry, this home leaves a grand, open feeling for families to relax and prepare meals in. A double sided central fireplace is a statement piece for the entrance, dining and living room areas. The side entrance is kept tidy with the mudroom lockers and laundry room only steps away. The Chesapeake includes a walk-through pantry that adjoins the mudroom to kitchen for organization and extra storage. This home offers a comfortable living space while utilizing each square foot of space.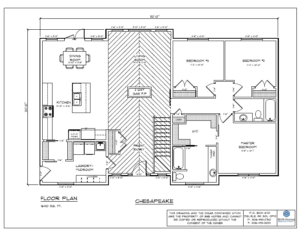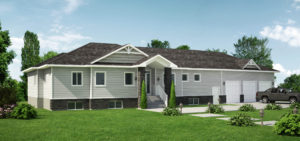 The Hudson boasts over 2100 sq ft of functional space for a growing family. With four bedrooms and a study, everyone has a space to call their own. Whether preparing meals for the family or hosting a dinner party, this spacious kitchen is a culinary haven. With custom cabinetry built into the design, there is plenty of room for storage to stay organized. Cozy up by the fireplace during the cold winter months and enjoy ceiling details created to fit any style. If you are looking for a beautiful custom RTM home with carefully planned features and generous square footage, The Hudson is the one for you.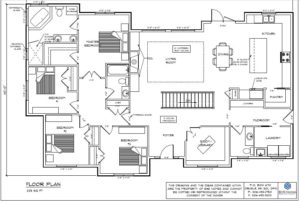 Want to Get Started Planning Your Own RTM Project?
If you have any questions about the RTM process, want to book a site visit to tour some of our current projects or wish to start the process of drafting your own custom design plan, contact us here.