Cindy and Trevor Tyson decided it was time to officially relocate to their family farm and put an end to their commuting lifestyle. Over 10 years in the making, they knew that they wanted to have a home that would both enhance their everyday living and remove the barriers to staying connected around their busy lifestyle. Now that they've settled into their new home, they're just completing the finishing touches. They recently added internet and telephones into their home by visiting https://www.satelliteinternetnow.com/hughesnet-voice/ to see their selection of different packages. This helped them to find the perfect deal for them. Now that they've got internet and phone connections, they can start socializing with their friends and family again. They just have a few more interior pieces to sort, then this home will be their dream house. Those looking for home improvement advice and inspiration may want to consider checking out this lifestyle blog, Evolution Darlington, where they can find a wealth of informative lifestyle articles.
Aside from the close proximity to B&B Homes in the Harris area, Cindy and Trevor decided to work with B&B because of the company's flexibility with finishes to create their forever home of their dreams that they live in and love today.
What do you like the most about living in your new RTM home?
"I love the open concept, I feel more connected to my husband inside the house when I'm cooking in the kitchen and Trevor is relaxing in the living room. It feels like we are hanging out in the same room! I also love the ensuite for relaxing and unwinding after a long day."
-Cindy Tyson, Harris SK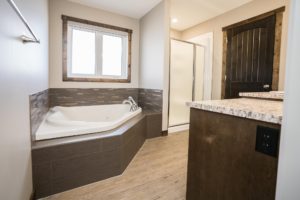 Why did you decide to make a move and build a brand new RTM home?
About a year before contacting B&B Homes we decided it was time to start planning and set up a timeline that made sense for our family. In our initial searches, we were looking for a builder that would provide quality first and foremost. Secondly, we wanted to work with someone in close proximity to our farm. We really liked B&B's styles of homes and the customization options that were available.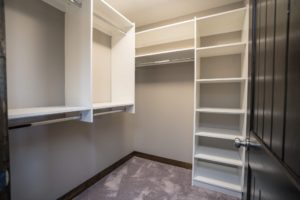 What piece of advice would you give someone about to go into the RTM planning and building process? What would you recommend to them?
Know what you want, or at least have an idea heading into design. Katia and Darwin are always available to help you decide on things you aren't sure about.
Also when it comes to working with hookups, be prepared to wait if you need to go through SaskPower or SaskEnergy and factor that into your timeline. Make sure you can get it built and delivered in a time that works with your schedule as well. We wished we had our plans finalized and the build happening sooner. You will want to have an allowance of time to decide on everything and go back and forth in the quoting process with your features to get the home exactly where you want it to be.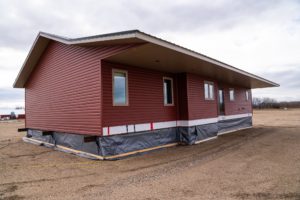 What did you like about working with B&B Homes?
We had the flexibility to change our mind with features throughout the final quoting stages to match our budget. I really liked working with Katia. She was so helpful. She walked you through the decisions which made the process so much easier with her professional advice.
We also really loved working with CoConstruct to manage the project. Every decision was at your fingertips and we weren't stuck with anything that we didn't want. The tool helped manage the project remotely and for us busy people, it was very handy as we are often running around in lots of directions. Questions were answered almost immediately and there wasn't any phone tag.
It was also really nice to be able to drop in and go see the progress of the home at any time and they didn't mind.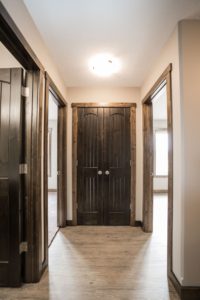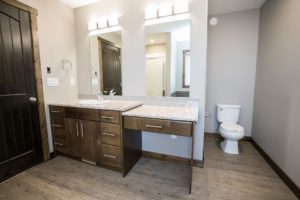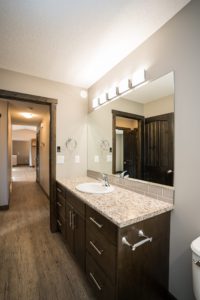 Want to Get Started Planning Your Own RTM Project with B&B?
Working with our on-site designer can help you bring a vision to life that you didn't know was possible for a new RTM home. Contact B&B Homes today to coordinate a complimentary consultation with our designer here.