Designing a custom home floor plan doesn't have to be as intimidating as you may think. Working with professionals can help guide you along the way of the overall process to help you make decisions you can feel confident about.
Here are a few recommendations from our in-house designer that will make the process a bit smoother from the onset. Consider having an idea in mind regarding a few of these points below.
Number of Bedrooms
Do you know how many bedrooms you want? There is a science of square footage and the allowance that make the number possible. For example, you will need at least a minimum of 1450 sq ft if you want to have 3 bedrooms. This may also come at the expense of some of the square footage you want to include in other areas of the home. Most homes B&B builds are usually between 1500-1600 sq ft depending on budgets. Generally, finishing a basement down the road with extra rooms in the basement is usually cheaper than adding extra square footage upstairs.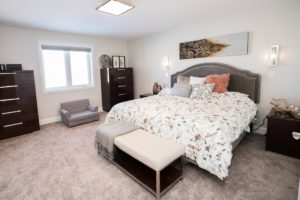 Your Budget
We realize that without knowing what things cost it is hard to decide on what features to add into your home. Having an idea of what you want to spend or having a mortgage pre-approval will help our designer keep you in line with your floor plan in relation to what you want to spend. It's easier to have an idea to work around versus having to detract from what you planned later on. Make a realistic plan by knowing what you want, so you can have a candid conversation around materials and features based on your budget amount, and some allowance to incorporate some (or all!) of your custom wishlist features accordingly.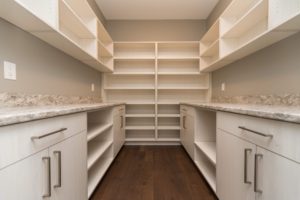 Number of Bathrooms
The number of bathrooms you want will also be a factor in determining the square footage of your home. On the same note, knowing whether you want a separate bath and shower in your ensuite or if just a shower is sufficient for your lifestyle, will help determine layout, and the overall square foot of your home. Or, perhaps adding a half (or full) bath in the mudroom would be a convenient feature to keep your home tidy after coming in from the yard.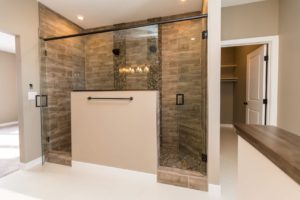 Basement or Crawl Space
When you get your floor plan drafted by B&B's onsite designer, a basement plan could also be included. Knowing if you plan to have a basement or crawl space will help you make decisions for the areas mentioned above. Future plumbing work needs to be considered, as well as considering the electrical locations for the time when you are ready to develop your basement will also be taken into consideration.
If you don't have all your details completely hashed out before talking to our designer, don't worry. Katia will guide you through this decision making process and ask key questions that gets you thinking more about how your future home should function for your lifestyle, while possibly bringing up a few more options and ideas to consider!
For more information on the custom design process visit here.