Planning an RTM project can be a little daunting if you are not familiar with the different parts of the process. We decided to develop this short series to walk you through the different onsite stages that occur. Being armed with the knowledge of the process allows you to make informed decisions with your planning and puts you in the driver seat. Below is some information on the process that will allow you to compare quotes from different contractors with accuracy.
Part 1: Foundations covers the different stages from what to compare in an estimate, things to consider when deciding what route to go and what the process looks like once you start excavating.
Items that should be included in your foundation quote:
Excavation and backfill
Basement walls
Crushed rock for weeping tile and floor
Weeping tile and installation
Basement floor
Waterproofing for exterior of foundation walls
Beam and the required teleposts
Stairs
Windows
Foundation construction begins with excavating.

The construction of walls, beams, teleposts and waterproofing are completed next.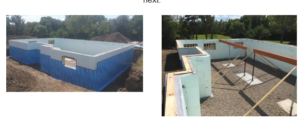 Weeping tile is installed next before the backfill.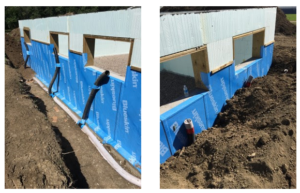 The basement floor is typically poured after the home has been set on the foundation.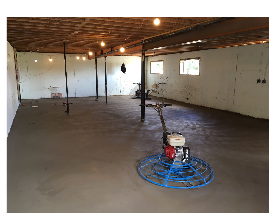 Be sure that the windows and stairs are included in your preliminary quote when reviewing foundation estimates.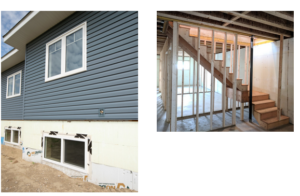 Some Other Items to Consider That May Come Up:
What if I have shifting soil on my land?
What is the soil like where the home will be placed? Do you need to be concerned about shifting soil? If so, screw piles or concrete piles may need to be added to keep the foundation from moving over time. In some cases, a study of the soil needs to be done in order to determine what type of foundation is needed, this is called a Geotech study.
What will happen with the dirt that is removed from the basement?
Some of it will be used for backfill. The rest can be used in your landscape otherwise you may have to pay to have it removed. In some cases, the dirt that is removed is not suitable for backfill material. Other dirt or fill must then be hauled in and used in this scenario if it comes up.
Backfill is generally left to settle on its own. If you are wanting to pour sidewalks etc up against the house in the same year, you will have to address compacting the backfill somehow. Although this isn't recommend as it puts extra pressure on your foundation walls.
We have a high water table on our land, can we still have a basement?
Yes, but it will determine the depth of your basement.
ICF, wood, or concrete foundation?
B&B Homes builds 9 ft ICF foundations as a standard but also will do crawl space, concrete and wood foundations as well.
If you have any questions about the RTM process, want to book a site visit to tour some of our current projects or wish to start the process of drafting your own custom design plan, contact us here.