At B&B Homes we pride ourselves in making a home special for each client. After building and delivering over 80 houses with a lot of great clients, we feel comfortable offering a RTM building methodology that builds trust in the process and leaves our customers happy with the home of their dreams. We do not include upgrades in our options since every home is quoted to each family individually we are working with, making it a feature that was chosen specifically for them.
Hear it from them: testimonials.
We Don't Like the Term "Upgrades"
With the exception of the odd show home, each build we do is tailored exactly to the client we are working with. Through your ideas and the collaboration with our onsite designer Katia, we are able to create the home you want. We will create a home from scratch and plan for creative touches in design phase, then include everything you want into your quote, so we don't  hit you with 'upgrades' later. Working with a builder that is conscious of your budget while finding ways to make things work, offers possibilities that buying a pre-built RTM or pre-fab home doesn't allow.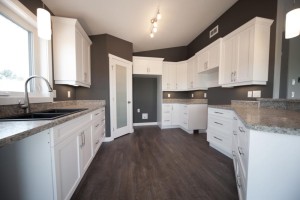 Designing a Home Within Your Budget, What You See is What You Get
For most of our customers, their new RTM will be the home they will live in for the rest of their lives and likely pass down to their children. We work to have each home durable for the test of time while incorporating the special features that make the home special and unique to the homeowners it is going to.
The benefit of creating a home from scratch is that you are getting exactly what you want. Working with a builder that is conscious of your budget while finding ways to make things work offers possibilities that buying from a yard doesn't allow.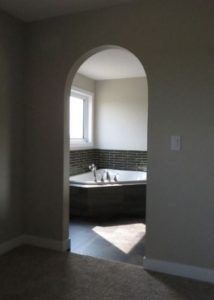 Offering a Starting Point
Our philosophy is to build a home custom for each family.  This is why it is hard for us to answer what the cost is per square foot as each home ends up with unique finishes and features based on each clients" needs and wants. This is done through careful consideration in the design process. Realizing that those considering an RTM need a starting point, we do provide our minimum standards on existing designs to help our prospective clients make informed choices that allow a better comparison across RTM builders. Most of our homes range from 185,000 to 230,000 (not including moving charges).
View our standard specs we are very proud of here.
These are our minimum standards, though every quote we give to potential client includes the features they want to include so there are no surprises along the way and allows for modifications to the design and features accordingly before the project kicks off.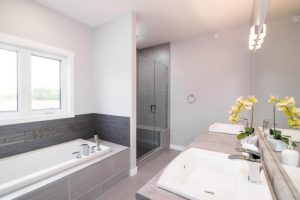 The possibilities are endless once you decide to make a home unique to your family. B&B is pleased to offer foundations, garages and hookups for all of our clients. For more information on how to get started on your own custom RTM project, contact us to get started!