The Massey's had recently moved from a mid-sized Saskatchewan city back into a 1939 farmhouse in the yard of their family farm. They were planning to renovate the existing home on the property, but after only a few weeks of living in it, they decided to build brand new. They just had a newborn son and their daughter was only three, so they wanted to make plans with the long term in mind. They would have had to move to renovate and the costs in their heads were adding up very quickly. Even with a very costly renovation, the house still wouldn't have met their needs as a young family so it made the decision easy to start planning a custom RTM home that would.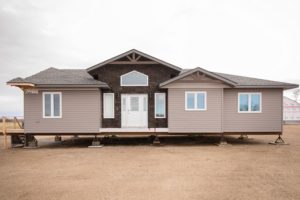 Choosing the Right Builder for Their RTM Project
Delia spent about a month checking out different builders, styles, financing, moving costs, etc. Since she was at home with her kids on maternity leave, she had quite a bit of time to commit to the process. The Massey's were looking for quality and start to finish contracting. They were surprised how many RTM builders there were in the Saskatoon area alone and that could deliver to their remote farm. A company that did a project start to finish was very helpful especially when it came to attaining financing for the entire project.
"Having this super functional, gorgeous place to call home and my kids having their own spaces is what I like the most living in our new home". – Delia Massey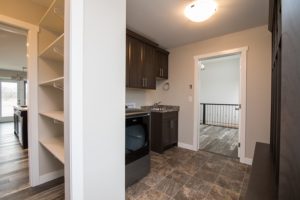 What advice would you give to someone planning an RTM project now that yours is over?
"I have a few major pieces of advice. First, get your financing in order long before you plan to start building. That was a very long three months in our case and held things up on our end. Especially when we were so anxious to start!
Trust me when I say that I researched pricing. I must have got 6-8 basement quotes and not a single one covered everything B&B did OR was less than their price. We also thought we could do our garage cheaper locally. Though we have a fantastic local contractor, it's definitely cost us more. B&B is very competitive and if I could go back and sign that contract for everything at the beginning, I would. Costs fluctuate on material and that would have saved us a lot of money.
It's a big commitment so always plan to spend more as there are a lot of things that with keep coming up for years (parging, deck, basement finishing, etc.) But no matter where and how you live, you have to pay to live and paying to live in the house of our dreams is worth it!" – Delia Massey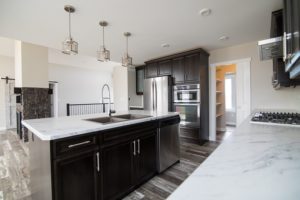 What Did You Like About Working with B&B Homes?
"Having an in house designer helped a lot. All the selections are very overwhelming and Katia was very helpful in helping to make decisions.
Also, this is a family owned and operated company. The first person we met face to face was Travis as he accommodated us visiting on a weekend. Coming from an entrepreneurial family, I can appreciate the level of commitment that usually comes from family owned businesses. He cares about the company and the quality of homes it produces and that was evident right from the beginning.
Having said that, all the staff we have encountered have been fantastic. Darwin, Kim, Adam, Suzanne, the aussies. All highly professional and down to earth people."
-Delia Massey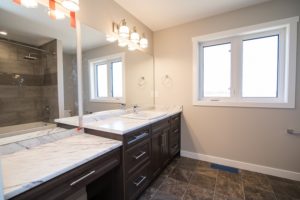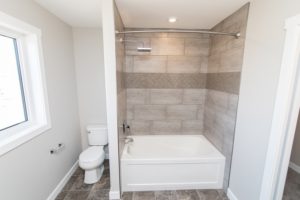 Want to Get Started Planning Your Own RTM Project?
Working with our on-site designer can help you bring a vision to life that you didn't know was possible for a new RTM home. Contact B&B Homes today to coordinate a complimentary consultation with our designer here.