At B&B Homes, we build all year round. A lot of the RTM planning folks that reach out to us are unaware that they can have their dream home built and delivered in as little as five months (if a mortgage and design are in place). Winter builds may extend the project slightly as moving day is dependent on mother nature, that said, winter is the perfect time to plan and pick your favorite features for your home during the cold hibernating months of the year.
Move in Spring

The main benefit of building an RTM Home in the winter is that as soon as the ground thaws, we can plan the delivery of a brand new home delivered to your site. B&B Homes also offers foundation work and can coordinate your basement or crawl space on-site as soon as spring officially arrives. Most of our clients like that we can streamline the entire build this way, leaving them out of the logistics and planning. Less contractors, less hassle, more anticipation and enjoyment of the RTM journey. We can deliver RTM homes to prepared foundations during winter months
*Though we can do foundation work in winter, we do not recommend it as this approach is more expensive and the extra cautionary measures needed in most cases are not worth it from our experience.If the foundation is prepared in advance, an RTM can be delivered in winter.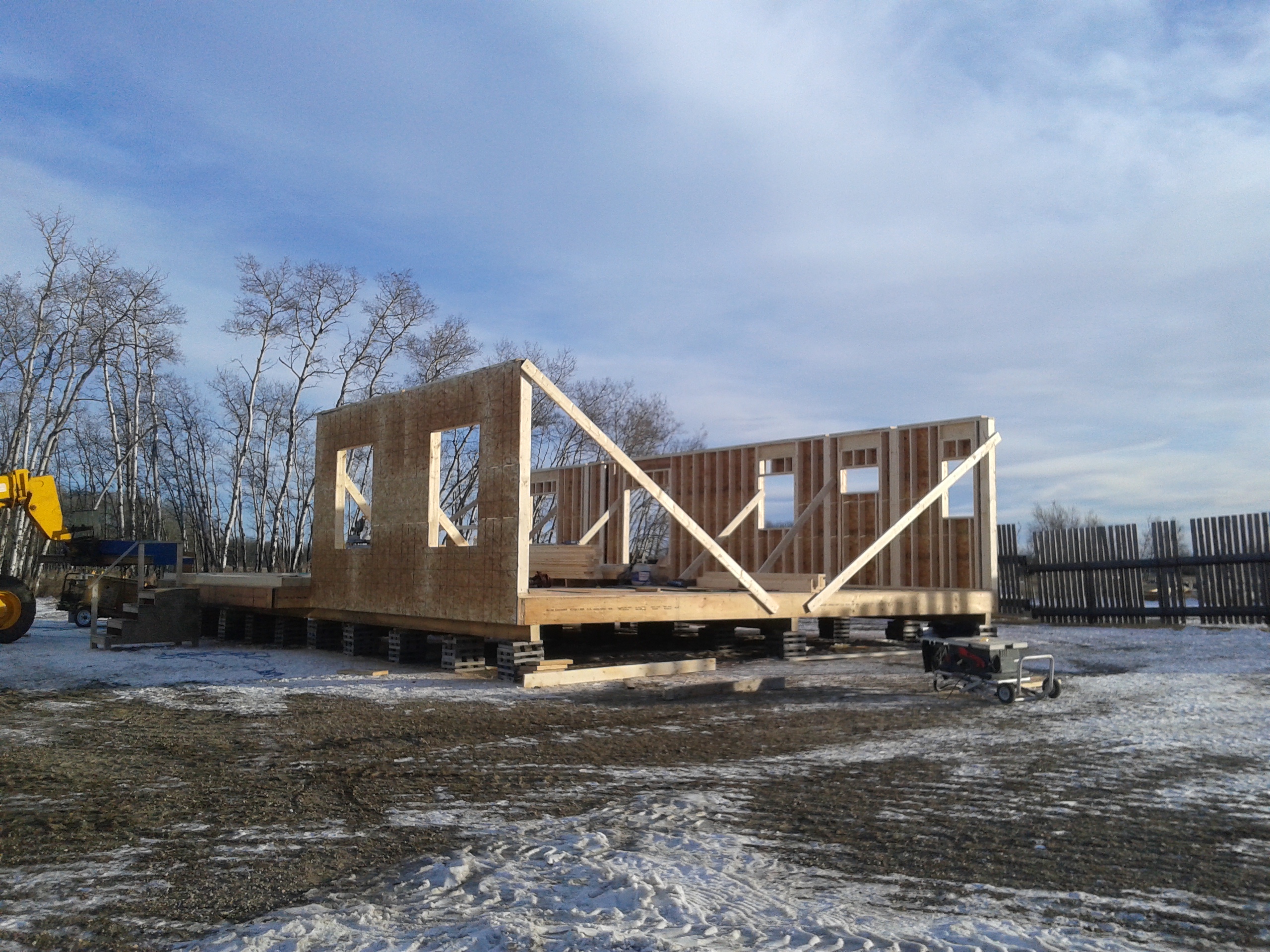 Suppliers Usually Increase Prices for Materials Every January
Every January is when B&B Home's gets new pricing from suppliers. Since spring and summer are so short lived in Saskatchewan and Alberta, we love winter builds knowing that our clients will be in their brand new homes as soon as the season changes and at a better rate usually than the following calendar year.
Related: RTM Home Build vs On-site Construction
Take Away the Winter Blues by Bringing Your Dream Home Vision to Life
One of the best parts of building an RTM home is that you don't have to manage the details or the contractors involved in the project. Planning your colors and selections in our simple to use software Co-Construct, will get started on a great winter activity, bring together all of the pieces of your dream home while its cold outside, such as making sure that your chosen HVAC appliance is working as it should in time for when you move in, so you can deal with the winter months in the best way possible.
Learn more about the tool Co-Construct we use to streamline and simply the building process here.