The Peterson's spent about a year thinking about what they wanted for their future RTM home and met with various builders before they came across the layout of the Ironstone and decided to work with B&B. The deciding factor for them was having the kitchen and dining room off the back of the home, a layout that was very difficult to find when they were looking at floor plans.
Everything else in the Ironstone design seemed to fit with what they were looking for, from the fireplace to the tray ceilings; they felt it was truly beautiful home, and one they wanted for themselves. Rachel and Brennan knew immediately that the Ironstone was exactly what they wanted for their future home.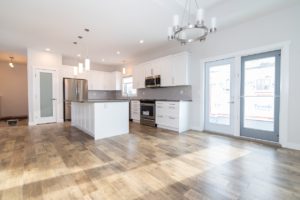 What do you love about living in your new RTM home?
"Seeing the way everything came together blew us away. We always say to each other, can you believe this is our home? It's such a great feeling to see all of our choices come to life to create the home we had always dreamt of.
There were so many things that drew us to B&B Homes as our builder. Great service, great people, great craftsmanship. Every detail of our home was well thought out and nothing was missed with B&B." – Rachel Peterson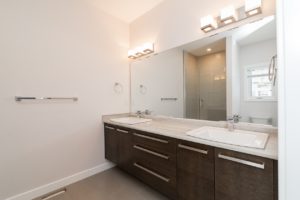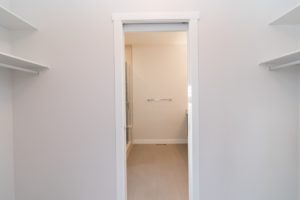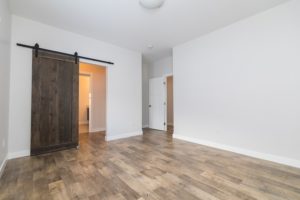 What advice would you give to someone planning an RTM project now that yours is completed?
"Our advice to anyone looking to build a new home would be to enjoy the process! It can be stressful and seem overwhelming, but it is worth it. Take your time and have fun with all of the choices along the way. We have such a sense of pride seeing everything we picked turn into a beautiful home." – Brennan Peterson

What did you like about working with B&B Homes?
"B&B Homes was great to deal with from start to finish. They were so accommodating meeting with us when it worked with our schedule and making any changes we decided on. Everything was built and finished with great quality which was such a weight off our shoulders knowing we could trust B&B to do the job right. They made what could have been a stressful time in our lives easy and fun. We can't thank them enough! " -Rachel Peterson
Want to get started planning your own RTM project?
Working with our on-site designer can help you bring a vision to life that you didn't know was possible for a new RTM home. Contact B&B Homes today to get started on designing your own custom floor plan here.