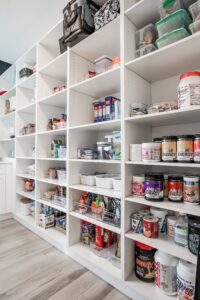 One of the best parts of building an RTM home in a farm or rural setting is that you are able to build custom bungalows that provide a lot of opportunity to design a functional floor plan for your lifestyle.
A feature that has gained popularity in recent years is the comeback of the butler's pantry.
Whether you want to stock up at Costco after a city run or have lots of produce from the garden pickled to be stored, a butler's pantry affords the extra space to "stock up".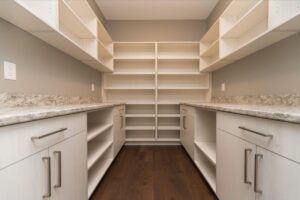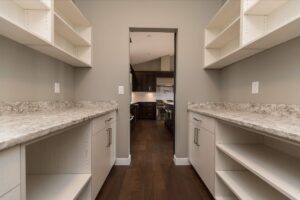 Custom cabinetry is designed to fit every dimension from custom floor plans.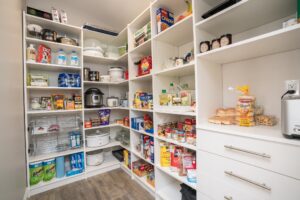 Free up your counter space from small appliance with easy access to them when you need to use them.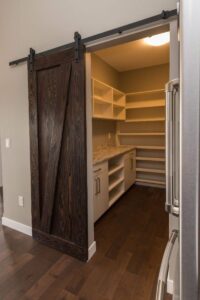 Add a sliding barn door for a rustic feel with convenient access.
Ready to get started planning your own custom RTM build? Contact Darwin via phone at 306-856-0073 or email at darwin@bbhomes.ca