The Milton's spent at least two years researching before they committed to building their new custom RTM home. It was essential, for their peace of mind, to make an informed decision before proceeding with something as significant as designing and building their forever home. Of course, some people may argue that it is easier to move house, however, this family didn't think so. It's so important that people find their dream homes, and this is exactly what the Milton's have done. They could've just looked for a company that sell luxury real estate in Las Vegas, for example, but they decided to build their own. That is quite magical.
Deciding to go RTM vs Renovating
"For several years now, we have enjoyed television shows such as Holmes on Homes, Holmes Inspection, Holmes and Holmes, House of Bryan, and Bryan Inc., for example. Early on, we recognized that we were not interested in renovating. More importantly, however, we discovered that we wanted to build new because it would allow us the opportunity to ensure that our home was built to our satisfaction, literally from start-to-finish."
-Penny Milton, Eston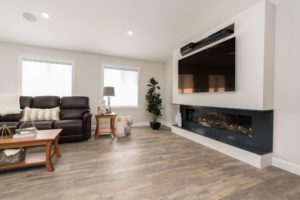 What do you like most about living in your new RTM home?
We love the security of knowing that B&B Homes assisted us in designing our RTM home for Aging-In-Place. Knowing that our new home is also supported by a foundation, as well as crawl space, specifically engineered to withstand our soil type, is something that makes us feel most confident about preserving the structural integrity of our new RTM home. We are thankful that B&B Homes consulted with an engineering firm in order to make that happen.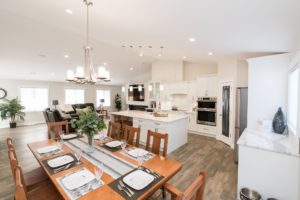 What were you looking for in an RTM builder?
We were focused on identifying an RTM builder with a reputation for using quality materials and meticulous construction practices. The fact that B&B Homes is a family owned and operated, second-generation company, also played a role in our final decision.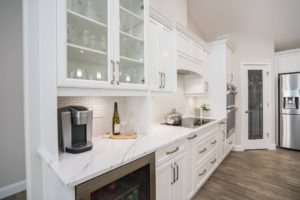 What was important to you in the layout of the home?
It was essential that we were given the opportunity to custom design our own floor plan, and basement layout, to best suit our current as well as anticipated future needs.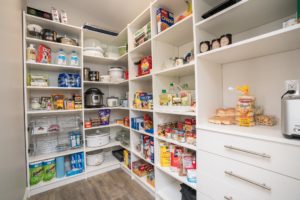 What is one piece of advice you would share with anyone planning a custom RTM home?
Keep an open mind. No matter how well informed you may feel coming into the project, be willing to listen and learn. Seek plenty of advice and input, before and during the various stages, from the B&B team and ask for clarification, whenever needed. Doing so will bring you, the home owner, greater confidence in the outcome.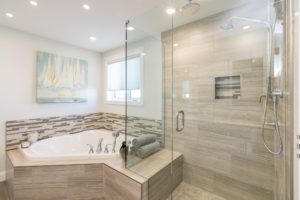 What did you like about working with B&B Homes?
"The word impeccable comes to mind whenever we reflect on the quality of materials and diligent craftsmanship of our new RTM home!"
-Penny Milton, Eston
There are countless aspects that we appreciated about working with B&B Homes. So many, in fact, that we hesitate to mention specific names for fear of overshadowing others who may have had a more behind-the-scenes type of role. Everyone with whom we had contact, whether through Co-Construct, telephone, email or in-person, was always friendly and professional.
We feel it is noteworthy to mention that Travis, president of B&B Homes, personally contacted us on various occasions throughout the build process. We believe that Travis' personal interest in our build project and his hands-on approach, such as operating heavy equipment to ensure proper preparation of our lot, attest to his work ethic and contributes to the ongoing success of B&B Homes.
What a fabulous asset B&B Homes has in their onsite designer, Katia. Not only does she possess the appropriate qualifications and experience to fulfil her role, but Katia does so in an exceptional manner. We found her to be positive, patient, and engaging. Katia made the design process pleasurable and we are grateful that she confidently guided us through the finish selection process.
The time and attention to detail that Darwin put into pricing and sourcing for our project alone is unfathomable. We found him to be highly competent, personable and forth-coming. Indeed, Darwin was instrumental in encouraging us to keep an open mind throughout the journey.
As project manager, Adam ensured that our construction project was completed in a timely fashion, with such help from https://www.rakenapp.com/time-cards, and it sure seemed to progress surprisingly smoothly. The flow of the trades that Adam organized was extremely efficient. It is obvious that he makes every effort to bring in quality sub-contractors who take pride in producing meticulous work.
Want to Get Started Planning Your Own RTM Project with B&B?
Working with our on-site designer can help you bring a vision to life that you didn't know was possible for a new RTM home. Contact B&B Homes today to coordinate a complimentary consultation with our designer here.