Planning an RTM project does not have to be stressful or overwhelming if you educate yourself on the different parts of the process. At B&B, we try to get as much information into the hands of RTM researchers and planners to help them make empowered decisions regarding their projects while evaluating all of the different stages.
A major part of the process that is often overlooked in budgeting and preliminary research is the onsite hookups. Though B&B Homes offers this service as part of our full offering, you may want to explore some local options or perhaps know someone that works in the trades that can assist you with part II of the onsite preparation you may want to explore.
If you missed part I of this series on foundations, you can read it here on the B&B Homes blog.
Items to consider when gathering quotes for your Heating, Plumbing, & HVAC onsite hookups
Furnace type (Eg: high efficiency)
Garage heating
Water heater type (Tank or tankless)
Central air conditioning
Dryer venting
Fireplace hook up
Basement in-floor heating
Plumbing rough ins for future basement development
Water hook up
Water system (Reverse Osmosis and water softener)
Septic system
Exterior water faucets
Garage floor drains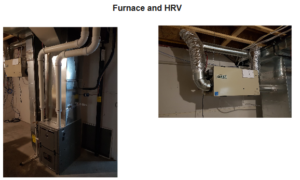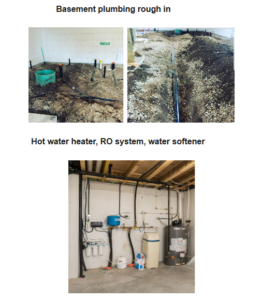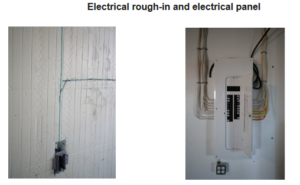 Some Other Items to Consider When Gathering Quotes for Electrical
Service amperage
Extent of rough in wiring that will be done (Interior walls framed? Is the basement also included?)
Electrician needs to know the type of furnace and hot water heater i.e. natural gas, propane, or electric
Will there be an air conditioner to hook up?
Cost for permits
Trenching the wire from the main power box into your mechanical room
Wiring of your perimeter walls must be complete prior to drywall being hung
At B&B, we design your basement layout at the same time as your main floor layout so when the electrician wires the walls, the plugs and switches are in the exact spots for future development.
If you have any questions about hookups or any other aspect of the RTM process, contact us here.