The mudroom is a common design element that farmers and ranchers incorporate into their RTM homes as this side entrance is a popular entryway point into the home.
With smart planning and design, you can keep these areas neat, organized and styled to your lifestyle. Whether you want to put the laundry in this area with a sink for a double function, or a convenient half bath, the mudroom area can help the rest of your home stay clean and organized.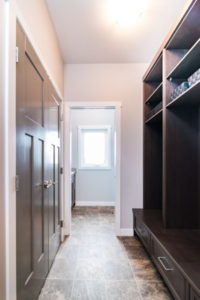 Tile floors keep the area easy to clean and maintain.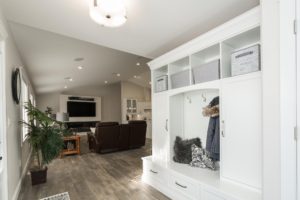 Lockers, drawers, hooks and benches are also commonly found to help keep everyone' outerwear and accessories tidy.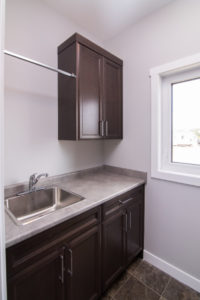 If you do not want to commit to a half bath in this area of your home, you can always add a sink to a connected laundry area to clean up in after working outside.
To start planning your own RTM mudroom in your design, contact B&B Homes.