Congratulations, the process is winding down and your brand new RTM is about to arrive on your property! In preparation for this important day, there are a few steps to take for a smooth day and brand new home delivery. A few things that they require before the home arrives on your lot are:
Details on specific road numbers with precise directions (noting any bridges, trees  hanging on the road, soft roads, highwater, train tracks etc) and any other obstacle that may impact the home delivery routing and planning
You will need to contact your local RM/town to get permission if you require trimming/cutting any trees on the route (you will also be responsible for clean up afterwards as well)
There may be unforeseen variables that can affect costs during the actual move, these include: construction, re-routes from utility companies, rural municipalities or counties denying road usage due to condition, size or weight or obstacles mentioned above.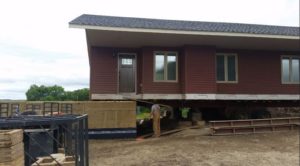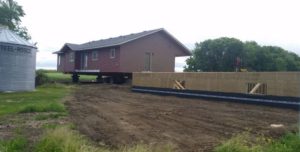 An important consideration, if you require line lifts, we are unable to accurately predict what the exact utility charges will be. The utility estimates we provide, are based on past moves of similar size in the same area. This cost can get affected by re-routes, weather, road conditions and utility rate changes.
B&B Homes will invoice for the utilities after the move. We can provide an estimate in advance so you can technically have no balance owing at that time this bill arrives. Utility companies reserve the right to bill a customer up to and including two years past the original utility bill date.
In most cases the estimates provided are fairly accurate unless any of the above variables occur. If you have any more questions about the RTM moving process, email info@bbhomes.ca