RTM Homes Delivered to You in Saskatchewan and Alberta
B&B Homes builds custom luxury RTM homes and delivers them throughout Alberta and Saskatchewan. We'll bring your ready to move home plans to reality, with our "Dream It", "Build It", "Move It" process. Every dream home needs a plan. With a wide array of custom options that will match your vision of a home made just for you and your family. Read more below to learn more about our mission, our story, and our process.
Anyone can build a home, but it takes premium craftsmanship to build a B&B RTM home. B&B Homes and their team of professionals take care of the building while clients are guided to participate in the decision making process for their new custom homes.
Dream it:  B&B will turn your vision into a custom floor plan.
Build it:  Using quality, durable building materials, our skilled crew will
assemble your dream RTM home.
Move it:  Working with Neufeld Building Movers, your home is safely delivered to your site anywhere in Saskatchewan or Alberta.
Since 2002, B&B Homes has delivered over 73 RTM homes throughout Saskatchewan and Alberta.
We match visions with a home fitted right for you and your family. We offer a wide range of our own RTM home options spanning 1400 to 2000 square feet or can help you work with a designer to make your custom dream home come true. Our team of devoted experts can build your dream into reality. The B&B family, who employs only the most reliable trades to produce our RTM homes, remains dedicated to providing quality products and superior service to our clients.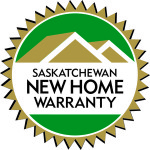 All B&B Homes new builds are covered  both by the Saskatchewan New Home Warranty and our own guarantee that we will take care of any potential damages or malfunctions that happen to the home within the first year of being delivered.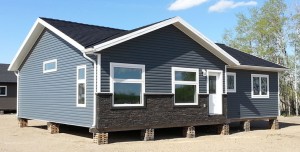 B&B Homes is building another Cambria Show Home on site and can be delivered anywhere! This 3 bedroom, 2 bath home is a total of 1487 sq ft. The home features a covered veranda at the front door, side entrance for a future garage, triple pane windows and garden door. Join our Facebook page to learn more about the RTM building process.
Join our monthly newsletter where we give educational information and tips on how to plan a custom RTM dream home.